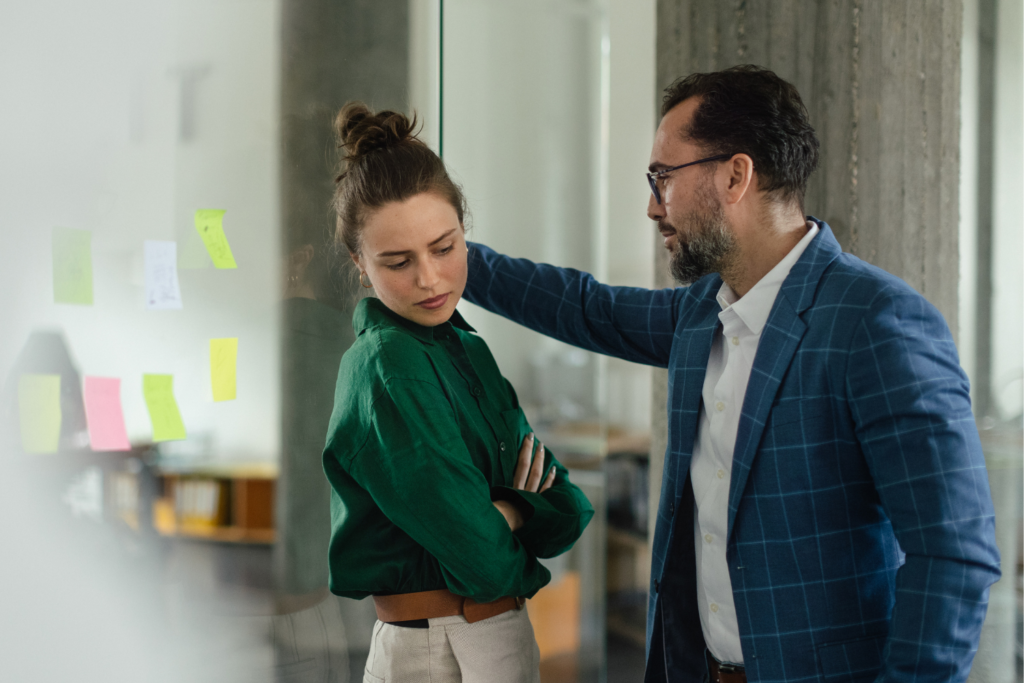 HR's role in addressing the rise of sexual harassment
Sexual harassment is a critical issue in today's workplaces, and it's a challenge that HR professionals must navigate with care and precision. With the rise of such allegations, HR's role in addressing these matters has become increasingly important. In this article, we will discuss how HR professionals should handle sexual harassment allegations in the workplace, addressing not only the reactive steps to take but also proactive measures to prevent such incidents.
How should HR professionals handle harassment allegations?
When a sexual harassment allegation arises, it is imperative that HR professionals respond promptly and effectively. Clear and comprehensive harassment policies are essential in guiding HR's actions. HR should ensure that the alleged victim and accused party are treated with sensitivity and respect throughout the process. Maintaining confidentiality is vital to protect all parties involved, and HR must conduct thorough and impartial investigations.
What to do if sexually harassed at work
For employees who experience sexual harassment in the UK, knowing how to respond is crucial. Reporting the incident to HR is often the first step. In the UK, employees have legal protections against sexual harassment, and an updated Workers Protection Bill (Amendment of Equality Act 2010) Act 2023 is awaiting Royal consent, which will impose a new duty on UK employers to take reasonable steps to prevent their employees experiencing workplace sexual harassment.
Employment tribunals will also be given the power to apply an uplift of up to 25% on tribunal awards where the duty to prevent harassment has not been complied with. Employers must have a system in place to address these allegations, and HR plays a key role in ensuring that the legal rights of both the victim and accused are upheld. 
How HR can prevent harassment
The best way to address sexual harassment is to prevent it from happening in the first place. HR professionals can take proactive measures, including implementing comprehensive training programs, awareness campaigns, and fostering a workplace culture where harassment is not tolerated. By creating a safe and respectful work environment, HR can reduce the occurrence of such incidents.
Implement an anonymous reporting channel
One powerful tool in preventing and addressing sexual harassment is the implementation of anonymous reporting channels. These channels allow employees to report incidents or concerns while preserving their anonymity. Anonymous Speak Up is an example of a platform that enables employees to voice their concerns without fear of retaliation. These tools are crucial for creating an environment where employees feel safe reporting harassment.
Discover underlying issues with employee engagement surveys
Another effective strategy is the use of employee engagement surveys. These surveys can help identify underlying issues that may contribute to harassment.
Employee Engagement Surveys
offer valuable insights into employee sentiment, making it easier for HR to pinpoint areas of concern and take proactive steps to address them. Such surveys empower HR professionals to make data-driven decisions and create a healthier workplace.
Addressing workplace conflict
Conflict in the workplace is not limited to harassment. HR professionals should also be equipped to handle various forms of workplace conflict. This includes implementing conflict resolution training and establishing a fair grievance process. By promoting open communication and resolving issues as they arise, HR can contribute to a more harmonious work environment.
Create an culture where employees feel empowered to raise concerns
Sexual harassment is an issue that demands HR professionals' attention and action. By having clear policies, implementing prevention strategies, and utilizing tools like anonymous reporting channels and employee engagement surveys, HR can help remove the 'fear factor' of reporting workplace sexual harassment by create an trusted environment where employees feel safe and empowered. The key to addressing sexual harassment lies in proactive measures that prevent it from occurring in the first place.
We encourage organisations to take a proactive stance against harassment by investing in tools like HR Case Management software. By doing so, HR professionals can enhance their ability to handle harassment allegations and create workplaces where every employee feels respected and protected.
Book your personalised demonstration of WorkInConfidence Employee Engagement Platform and see for yourself how we can help your organisation make your workplace a safer environment for your people.
A safe and secure way for your people to anonymously raise concerns via phone, tablet, or PC, ensuring you are aware of any workplace issues and can respond quickly and accordingly
A secure online place to record, track, update, and report on all speaking up matters, whether raised through WorkInConfidence or directly.
Easily set up, run and interpret surveys on engagement, respect, wellness or other topics to ensure you always understand your people, their needs and motivations.
Demonstrate your commitment to collaboration with discussion boards to accelerate employee engagement and gain greater insights – anonymous if required.
Get actionable employee listening insight & resources, direct to your inbox