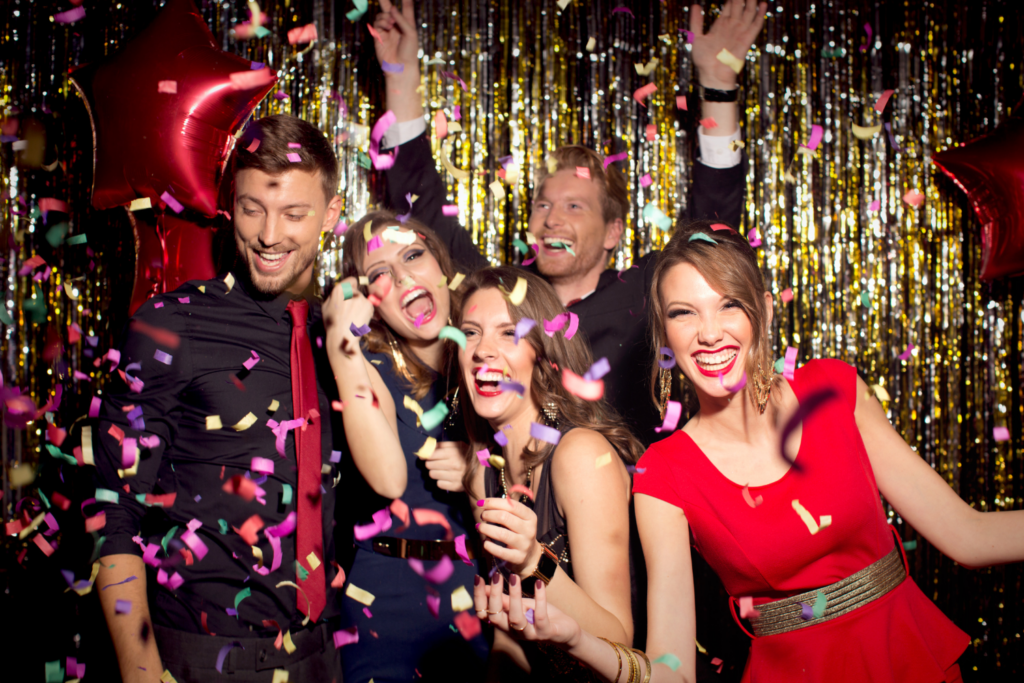 Making sure everyone feels festive, but also safe
With the holiday season nearly upon us, many organisations will be gearing up to host their annual Christmas party.  The danger from an HR perspective is that employees are more likely to act inappropriately out of the office environment and unprofessional behaviour can lead to devasting consequences for the organisations.
The festive season is an important time to ensure that everyone feels festive, but also safe.  Research shows that there is a significant proportion of sexual harassment occurring at or after workplace Christmas parties.
5 Ways to prepare for a safe and inclusive Christmas party
1. Pre-event communication
Send out communications to all employees on what type of behaviour is expected at this event.  Remind them of the company's code of conduct policy.
2. Recommendations for HR in preparation:
Policy review – Remind all employees of the appropriate behaviour during social events.
Accessibility considerations – Ensure the venue is accessible to all employees, considering factors such as mobility and dietary restrictions.
Communication channels – Establish an easily accessible channel for employees to ask questions about the event, alleviating any concerns they may have.
3. How to survive a Christmas party at work:
Networking facilitation – Encourage managers and team leaders to facilitate networking opportunities, ensuring new employees and those in different departments feel included.
Alcohol policies: Remind employees of the company's policies regarding alcohol consumption and the potential consequences of excessive drinking.
Post-event debrief: Schedule a debrief session after the event or run a staff survey to gather feedback to address any issues or concerns raised by employees.
4. How staff can report sexual harassment at a work party:
Anonymous reporting channel: Emphasise your communications channels for employees to raise concerns on, this may be the availability of an anonymous reporting channel. Make sure staff are all trained and know how to access this and use it.
Immediate action: Stress the importance of reporting incidents promptly to enable swift and appropriate action.
Support systems: Outline the support systems in place for those who report incidents, ensuring they feel protected and heard.
Regular training: Conduct regular training sessions throughout the year on recognising and reporting harassment and reinforcing your zero-tolerance policies on sexual harassment and workplace bullying.
5. How to be inclusive with your annual celebrations:
Flexible alternatives: Offer alternative ways for employees to participate, such as virtual attendance, contributing to the event planning, or joining a smaller team celebration.
Non-attendance communication: Encourage open communication regarding non-attendance and provide a platform for employees to express their reasons, without fear of judgement.
Recognition of diversity: Acknowledge and respect that not everyone celebrates the same holidays; consider diversifying event options to be more inclusive.
Embedding anonymous reporting channels
At WorkInConfidence, we provide a safe platform for employees to raise concerns or report incidents anonymously.  We offer demonstrations of all our solutions to show you how easy they are for staff to use and how you can monitor any trends and take appropriate, and swift action.  Get in touch to book yours today.
Book your personalised demonstration of WorkInConfidence Employee Engagement Platform
A safe and secure way for your people to anonymously raise concerns via phone, tablet, or PC, ensuring you are aware of any workplace issues and can respond quickly and accordingly
A secure online place to record, track, update, and report on all speaking up matters, whether raised through WorkInConfidence or directly.
Easily set up, run and interpret surveys on engagement, respect, wellness or other topics to ensure you always understand your people, their needs and motivations.
Demonstrate your commitment to collaboration with discussion boards to accelerate employee engagement and gain greater insights – anonymous if required.
Get actionable employee listening insight & resources, direct to your inbox